Social Media Breakfast March 2009
Updated to add slides and audio from this morning (Thanks to DimDim and Kevin for the Live Cast!):
Attendee Videos:
From Perkett PR's Christine Major:
Original Post:
Special thank you to our partial event sponsor, Custom Scoop, publisher of Media Bulls Eye Magazine. Thanks to their generosity and the generosity of Rick Korn from Rick's Pond View we are able to offer this breakfast at a low cost to you.
What's Custom Scoop?
CustomScoop, a leader in Media Intelligence,
delivers customizable media monitoring technology and analysis to its
customers in Public Relations, Sales, Marketing, Investor Relations and
Competitive Intelligence.
CustomScoop's solutions utilize proprietary software, an extensive
database of sources and a team of search experts to deliver information
quickly, accurately and with detailed reporting. Products range from an
efficient online news clipping service to an enterprise-level blog
monitoring and analysis solution.
CustomScoop is headquartered in Concord, NH.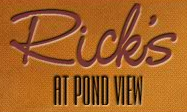 Location: Rick's Pond View, 92 Route 125, Kingston, NH 03848 (right in the middle of several major highways and roads: Hwy 101, I 495, Route 125, Route 111, Route 107, Route 108 and more. Follow Rick's Pond View on Twitter, or Rick's A Cafe and Grille, also on Twitter, and check out both on FaceBook (group/fan page).
Theme for the second Social Media Breakfast: Government 2.0 (how utilities, organizations for the environment, and more work with and from municipalities and other entities using social media to achieve goals)
The second Social Media Breakfast NH (hashtag #smbnh) will be all about topics related to Government 2.0. In this struggling economy and shifting paradigm we need to be working together to be more successful and better weather the storm. We should be pulling in all aspects of technology, new media, old media and social media to succeed. This meeting will help us lay the foundation for a richer, better education, tech and new media community in NH.
In addition to myself, who will be your host and MC for the morning, you will have three speakers giving three brief presentations on topics relating to the theme for the morning.
'Electric Tweets' – Why @psnh followers increased 1,700% in one week Public Service of New Hampshire's Martin Murray will discuss the electric utility's use of Twitter and other social media.
Boston Police Department is sending John Daley to discuss their web outreach efforts via Twitter and other new media.
Now or Never Media's Bill Rogers and his partners in clean air initiatives will discuss how they use social media to get the word out and reach out to municipalities for change.
TO SPONSOR THIS OR A FUTURE SMBNH CONTACT LESLIE POSTON via Twitter, Email or Phone or purchase a sponsor ticket above.
Let's make the new SMBNH crackle with energy and success! See you there!