Our First Upper Valley SMBNH, Featuring CC Chapman
NOTE: THE EVENT IS ON April 16, 2010.
Ticket sales end on 4/15 in the evening. Do not confuse the Eventbrite ticket end date with the event date!
•••
This month's Social Media Breakfast is brought to you by Magnitude Media, DimDim, and Dartmouth College in Hanover, NH.
You already know about Magnitude Media, since we are the breakfast maestro each month, and DimDim, who handles the periodic live casting of the breakfasts (note: this breakfast will not be live cast but it will be recorded). Let me tell you a bit about our venue:
Dartmouth College has forged a singular identity. A member of the Ivy League, Dartmouth is a small, student-centered, undergraduate and graduate College, with three leading professional schools – Dartmouth Medical School, Thayer School of Engineering, and the Tuck School of Business. It is known for its commitment to excellence in undergraduate education. Dartmouth also awards degrees through the doctorate in 17 Arts and Sciences graduate programs and the professional schools.
•••
We are not only fortunate in having an Ivy League location this month for our first SMBNH Upper Valley edition, but also happy to welcome some fantastic speakers!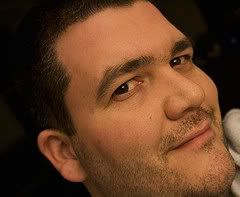 Our featured speaker this month is CC Chapman, a Lebanon High School graduate, Upper Valley NH native and a true thought leader in his field. He's been blazing trails online since 2002, and in 2007 he co-founded the marketing agency The Advance Guard, which was his first time being a full blown entrepreneur. In the summer of 2009 the company was acquired by Campfire where he currently is a partner and Creative Director. In the past and currently he works with a variety of great clients including American Eagle Outfitters, Coca-Cola, HBO, Verizon FiOS, Warner Bros and St. Martin's Press. He launched Digital Dads in 2009 to bring fathers into the "mommy blogging" space. He is also an avid (and talented) photographer.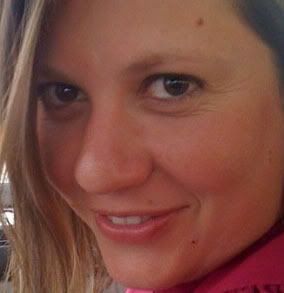 We are also pleased to welcome City Council Representative Karen Liot Hill this month. She has been making great inroads using social media as a platform for building and organizing community, and is not only a speaker this month, but will be helping me bring SMBNH to the upper valley on a regular basis. She is also a Community Liaison with the new Social Media Club New Hampshire, a team working to use social media in business and government more effectively and to educate others who wish to do so as well.
We have one more phenomenal speaker coming as well, so stay tuned here once I have their bio for you.
•••
Theme for the 11th Social Media Breakfast: Social Media and Community Organization
The eleventh Social Media Breakfast NH is also the first SMBNH in the Upper Valley! We want you to be included in the state-wide conversation AND have your own tracking, so your official hashtag will be: #SMBNH #UV so you get two points of impact. This one will be all about topics related to Social Media and Community Organization. In this struggling economy and shifting paradigm we need to be working together to be more successful and better weather the storm. We should be pulling in all aspects of technology, new media, old media and social media to succeed. This meeting will help us lay the foundation for a richer, better education, tech and new media community in NH.
In addition to Leslie Poston (myself), who will be your host and MC for the morning, you will have three speakers giving three brief presentations on topics relating to the theme for the morning.
Speakers:
Opening Remarks by Leslie Poston (SMBNH founder)
Welcome Remarks by Dartmouth
First Speaker
City Council Representative Karen Liot Hill
NH Upper Valley Native and Thought Leader CC Chapman
This is going to be a great breakfast!
Social Media Breakfast History
On seeing growing demand in this area, I decided to fill the need with a new branch of the nationwide Social Media Breakfast in NH. It isn't that we don't love Boston, because we do, but our neighbor to the north is rich in technology and social media, and often overlooked when events are planned. I saw a need for networking opportunities that were easier to get to for the northern tech and social media crowd, and decided to step up and fill it. Because NH itself is a diverse and scattered state, the Social Media Breakfast there will be just a little bit different than the one in Cambridge/Boston. Our first meeting was in January 2009, and was a roaring success.
What is a Social Media Breakfast?
From the official description: The Social Media Breakfast was founded by Bryan Person in August 2007 as an event where social media experts and newbies alike come together to eat, meet, share, and learn. Marketers, PR pros, entrepreneurs, bloggers, podcasters, new-media fanatics, and online social networkers are all welcome to attend.
The breakfast series began in Boston and has now spread to more than a dozen cities throughout the United States and around the world.
How will the Social Media Breakfast in NH be different?
The main difference between Social Media Breakfast NH and other SMBs will be all-inclusiveness. I do not want only social media people and companies to attend, I also want technology types, programmers, coders, tech writers, tech companies and more to attend. As a state that is rich in technology but scattered in distance, I think the best networking and connection making effect will be achieved by combined our different cultures. You never know, as a social media type you might just meet the coder you've been looking for to create your dream project if we all come together to connect and to learn from each other!
TO SPONSOR THIS OR A FUTURE SMBNH CONTACT LESLIE POSTON via Twitter, Email or Phone.
Let's make SMBNH crackle with energy and success! See you there!