SMBNH Nashua: Handling Brand Disasters and Challenges Online
NOTE: THE EVENT IS ON September 17, 2010.
Ticket sales end on 9/16 in the evening. Do not confuse the Eventbrite ticket end date with the event date! 
•••
This month's Social Media Breakfast is brought to you by Active Edge, Magnitude Media and Rivier College.
•••
About Rivier College:
Committed to the faith heritage, intellectual tradition, and social teachings of the Roman Catholic Church, the College educates the whole person in the context of an academic community that cultivates critical thought, sound judgment, and respect for all people. This community supports the intellectual growth of all its members while offering them opportunities for social, cultural, moral, and spiritual development. The challenge to the College community is to search for truth through the dialogue between faith and reason..
•••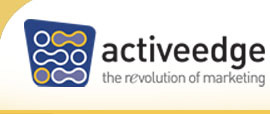 Special thanks to Diane Vautier of Active Edge for joining the state SMBNH team and her help in bringing SMBNH to Nashua on a regular basis.
•••
Theme for the 15th Social Media Breakfast: Social Media And Brands: Preventing and Managing Branding Disasters Online
The 15th Social Media Breakfast NH is also the first SMBNH at Rivier College! The official hashtag is: #SMBNH. 
This one will be all about topics related to managing a brand's perception online. Once you open the door to customer and employee interaction and engagement, some problems may arise. We'll hear from brands and brand experts on what to do if that happens, and from brands successfully preventing that from happening by managing their brand well from the start.
In this struggling economy and shifting paradigm we need to be working together to be more successful and better weather the storm. We should be pulling in all aspects of technology, new media, old media and social media to succeed. This  meeting will help us lay the foundation for a richer, better creative, education, tech and new media community in NH.  
In addition to Diane Vautier (who will be hosting and MCing instead of SMBNH Founder Leslie Poston), you will have three speakers giving three brief presentations on topics relating to the theme for the morning. 
Speakers:
Opening Remarks by  Diane Vautier of Active Edge (SMBNH team member)
Welcome Remarks by Rivier College (venue and breakfast sponsor)
Kim Gaglianardi, PR Manager for Dow Jones
TBA
TBA
Q&A session 
This is going to be a great breakfast!
Parking:
Parking is on site
Social Media Breakfast History
On seeing growing demand in this area, I decided to fill the need with a new branch of the nationwide Social Media Breakfast in NH. It isn't that we don't love Boston, because we do, but our neighbor to the north is rich in technology and social media, and often overlooked when events are planned. I saw a need for networking opportunities that were easier to get to for the northern tech and social media crowd, and decided to step up and fill it. Because NH itself is a diverse and scattered state, the Social Media Breakfast there will be just a little bit different than the one in Cambridge/Boston. Our first meeting was in January 2009, and was a roaring success.
What is a Social Media Breakfast?

From the official description: The Social Media Breakfast was founded by Bryan Person in August 2007 as an event where social media experts and newbies alike come together to eat, meet, share, and learn. Marketers, PR pros, entrepreneurs, bloggers, podcasters, new-media fanatics, and online social networkers are all welcome to attend.
The breakfast series began in Boston and has now spread to more than a dozen cities throughout the United States and around the world.
How will the Social Media Breakfast in NH be different?
The main difference between Social Media Breakfast NH and other SMBs will be all-inclusiveness. I do not want only social media people and companies to attend, I also want technology types, programmers, coders, tech writers, tech companies and more to attend. As a state that is rich in technology but scattered in distance, I think the best networking and connection making effect will be achieved by combined our different cultures. You never know, as a social media type you might just meet the coder you've been looking for to create your dream project if we all come together to connect and to learn from each other!
TO SPONSOR THIS OR A FUTURE SMBNH CONTACT LESLIE POSTON via Twitter, Email or Phone.
Let's make SMBNH crackle with energy and success! See you there!