December's SMBNH Theme is Hire 2.0, See You There!
We hope to see you at our next SMBNH on December 10, 2010! Online signup closes on December 9, 2010.
You can read what Social Media Breakfast NH is all about, how Leslie started it many moons ago and who the awesome people on the SMBNH team are who make these breakfasts possible, like co-organizer Kevin, by heading over to the official blog and reading our About SMBNH page. There is also a mailing list in the side bar there – signing up means you will hear about these events first!
The Theme for December 2010's Social Media Breakfast NH is Hire 2.0
We'll be discussing how recruiters and human resources professionals are using the social web to find, vet and hire new employees, and how companies and job seekers can use these tools to their advantage to make their job search reach farther than it ever has before, become more hireable, and fix problems on social sites that may be preventing an employee from getting hired or a company from being seen as a desireable place to work  (that's right businesses – this is a two way street these days).
Agenda
8:30 – 9:00 AM Networking and Breakfast
9:00 – 9:05 Opening Remarks by SMBNH Founder Leslie Poston
9:05 – 9:10 Sponsor Remarks by Steve Butzel, Assistant Director, Portsmouth Public Library
9:10 – 9:25 Andrew White, Executive Recruiter, MRI
9:25 – 9:55 Speaker, TBC, Human Resources
9:55 – 10:10 David Gallant, Hubspot 
10:10 – 10:30 Group Q&A with all speakers at the front to field questions
We're looking to make this breakfast something you can use to start your hiring practices and your job searches off on the right foot in 2011 and get you ahead of the curve.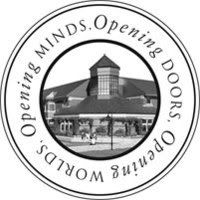 We'd like to thank our venue sponsor, the Portsmouth Public Library.
Mission: Portsmouth Public Library is a gateway to reading, information, culture, community activities, and self-directed learning. It serves those who want to read, to learn, or to connect with our community and our cultural heritage. The library's mission is one of sharing and it strengthens the community.
We're looking forward to having them host us in December!
Library on Twitter @portsmouthlibnh
Facebook them at facebook.com/pplnh
Flickr connect via flickr.com/photos/portslib
Special thanks to Steve Butzel, Assistant Director, for making it happen. 
Note: The Library is not open for regular business before 9AM, they are making a special exception to open their doors early for SMBNH attendees only.
Tell your fellow NH VIPs that we're looking for YOU to help make SMBNH 2011 amazing:
We're looking for your help to direct the topics of the next year's Social Media Breakfast NH! Won't you fill out this quick form letting us know what you want to hear about for SMBNH 2011?
We're also adding to our speaking roster for 2011 – have you always wanted your 15 minutes to share your knowledge with your SMBNH peers? Now is your chance! Tell us all about you and how you can help us increase our brain power at an SMBNH in 2011 on this form.
STALK US:
On Twitter
On Facebook
On LinkedIn
On The Web
By Email (Leslie) 
Updates and changes to this event, including confirmed speakers not yet listed, can be found on the blog.